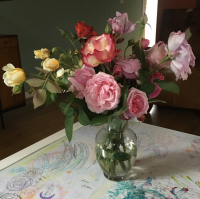 I'm a highly experienced content creator, editor, copyeditor, proofreader, content curator, website manager and online communities manager.
My expertise is in content from start to finish: researching, creating ToV, writing, editing, proofing and managing web and social media content, combining with the technical i.e. SEO, analytics, security testing...
I've created print and online publications, social media content, ToV guides, and high-traffic small, medium and large-scale websites, with emphasis on both cutting edge design and usability.
I have worked in TV, in the arts, as a freelancer and in both the public and private sector, so have a wide breadth of experience with a variety of clients and writing styles.
Expertise Academic and writing background in: arts and culture, language, education, politics, international development, travel, transport, medicine
Skills Digital and print content production, tone of voice, design, curation
Location Bristol, UK